Mae Reeves, a pioneering milliner, created the "Mae's Millinery" hat shop that once served celebrities like Ella Fitzgerald and Lena Horne in Philadelphia and now at the National Museum of African American History and Culture.
For over 50 years, her shop turned Philadelphia into a destination for women from up and down the East Coast in search of the perfect hat.
Born Lula Mae Grant in Georgia in 1912, Reeves enrolled at Georgia State Teacher's College at age sixteen. She graduated and started to teach in Lyons, Georgia. During summers, she visited her family in Chicago where she studied at the Chicago School of Millinery.
Reeves, who later become a young widow with a son, left her teaching job and joined the Great Migration to Philadelphia where her brother lived in 1934. She worked at a ladies' clothing store and began designing hats.
Reeves was able to secure a $500 loan from the black-owned Citizens and Southern Bank and opened her hat store at 1630 South Street, reportedly one of the first Center City businesses owned by an African-American woman.
Mae's Millinery attracted both local women and renowned performers like Marian Anderson, Lena Horne, and socialites like the DuPonts and the Annenbergs.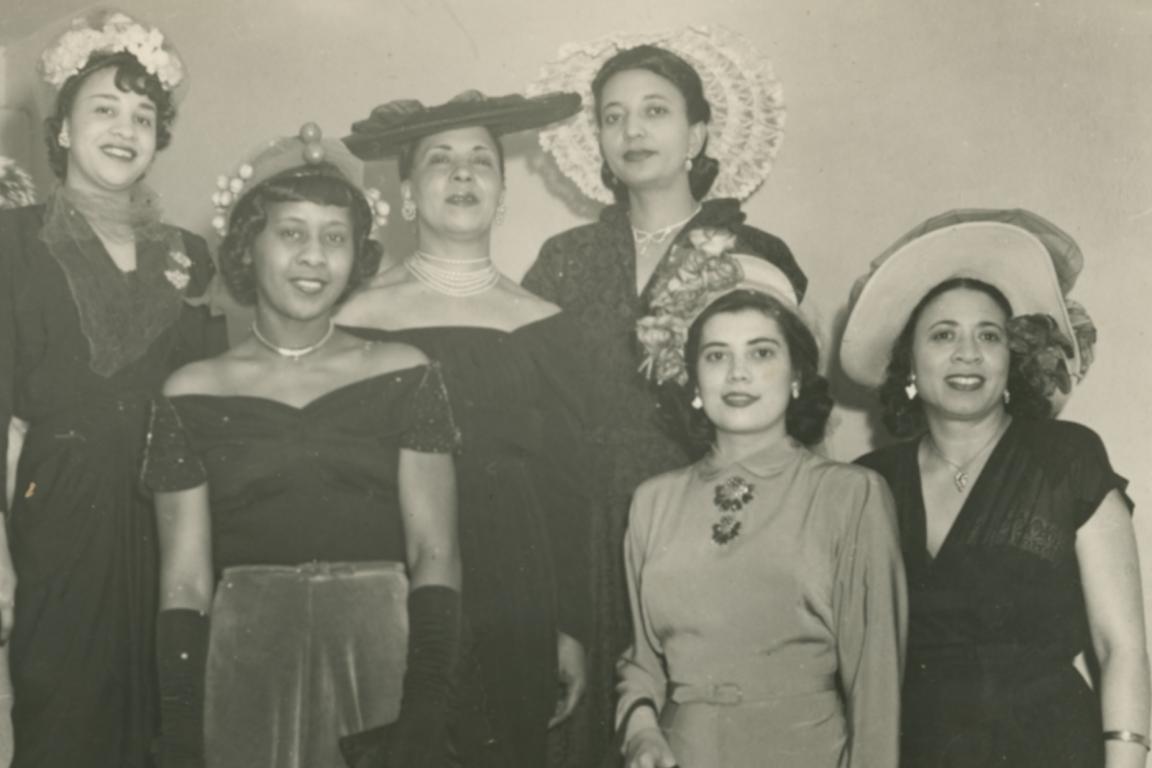 It was rare in the segregated city to have all caliber of women together having a discussion but that happened because of Reeves' creativity and sense of style. Customers sat at a table, including socialites, entertainers, schoolteachers and housekeepers, sipping tea, champagne, or sherry, sharing ideas and suggestions for an Easter hat.
Reeves later moved to West Philadelphia and opened Mae's Millinery at 41 N. 60th St. Her customers followed. Socialites would arrive in limousines and others on small vehicles just to get Reeves' hats, hat pins, jeweled purses, perfumes, and jewelry that went with them.
Mae's Millinery was a success. She made custom hats that attracted women from New York to Virginia into her Philadelphia store. Reeves became famous for her innovative turbans and her creative work with feathers.
She married her second husband, Joel Reeves, who was a newspaperman. They were both active members of the NAACP; Reeves was also president of the 60th Street Business Association.
She traveled to New York and Paris in search of materials, trims, and design ideas. She also presented fashion shows around Philadelphia that featured her friends and customers in the latest hat styles.
Reeves often stayed up late, steaming fabric on molds, shaping brims, and adding trims, according to accounts. Her creations were called "showstoppers".
In the 1940s and 1950s, hats were an essential part of every woman's wardrobe, especially for African-American women and particularly Christians. A perfect hat gave a woman poise and earned her respect. This attracted many to Reeves's shop.
Every year on Election Day, her shop also became a polling place and Reeves served cake to the voters.
Mae's Millinery remained in business until 1997 when Reeves retired at the age of 85. She maintained the store locked and untouched so that she could come back and make more hats whenever she wanted.
According to the Free Library of Philadelphia, much of Mae's Millinery has now been preserved in its entirety in Smithsonian's permanent collection as a "legacy of entrepreneurship and determination."
In 2010, Reeves was honored by the City of Philadelphia. Mayor Nutter described her thus: "Mae Reeves' vision, initiative, and sheer determination in facing many odds to open her business and thrive in Philadelphia are qualities that are not only commendable but ones we seek from business owners today…"
Reeves died in 2016 at the age of 104.