Egypt has displayed a huge cache of wooden and bronze statues including animal mummies found in an ancient Egyptian necropolis of Saqqara near the Giza pyramids.
The discoveries which include mummified cats, crocodiles, cobras, and birds were unveiled for the first time on Saturday near the capital Cairo. Archaeologists uncovered them last year in the ancient necropolis, south of the capital.
Egypt's Antiquities Ministry announced the find on Saturday at the foot of the Bastet Temple, dedicated to the worship of cats among ancient Egyptians, reports Aljazeera.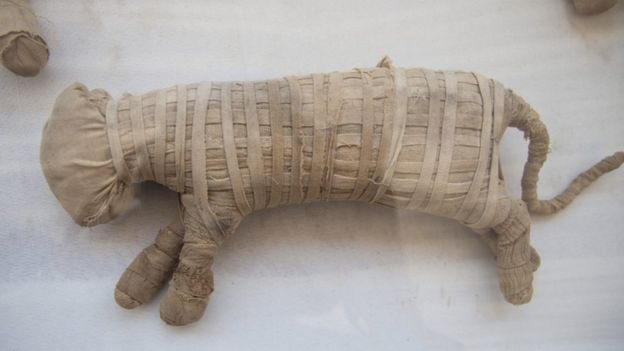 The Ministry said test is being conducted to ascertain whether two of the mummified animals are lion clubs. Unlike mummified cats, which are frequently found by archaeologists, the discovery of intact lions is considered rare, reports BBC.
Antiquities Minister Khaled El-Enany said the discovery was "a [whole] museum by itself".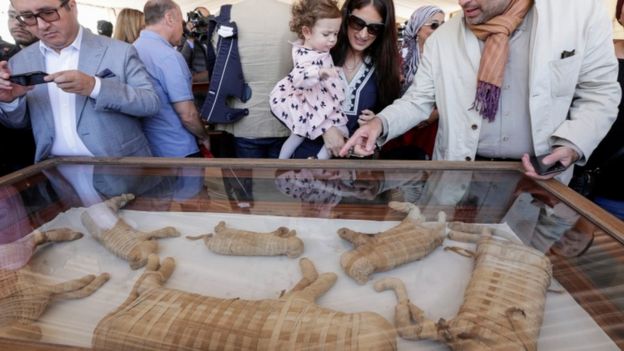 The Saqqara plateau, where the discovery was made was said to host at least 11 pyramids, including the Step Pyramid, along with hundreds of tombs of ancient officials, ranging from the 1st Dynasty (2920 BC-2770 BC) to the Coptic period (395-642).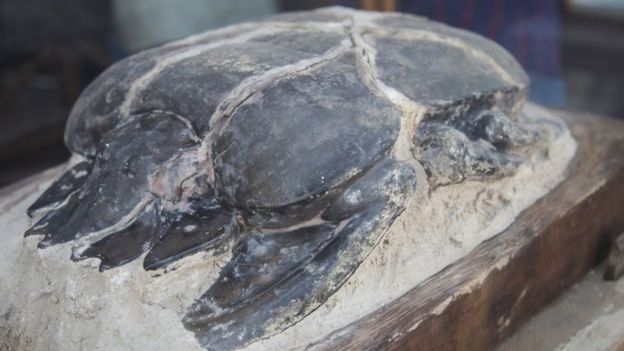 The discovery is the latest in a series of new finds that Egypt sought to publicize to revive its key tourism sector, which was badly hit by the turmoil that followed the 2011 uprising that toppled longtime ruler Hosni Mubarak.
Egyptian officials have described a large scarab statue among the discoveries as the most significant, according to BBC.
"The most lovely discovery out of those hundreds: that scarab," said Mostafa Waziri, secretary-general of Egypt's Supreme Council of Antiquities during the Saturday display. "It is the biggest and scarab all over the world."
Saqqara is an ancient burial ground that served as the necropolis for Memphis, the capital of ancient Egypt for more than two millennia.
Located around 30km (18 miles) south of Cairo, Saqqara was an active burial ground for more than 3,000 years and has been designated a UNESCO World Heritage Site.